http://www.stltoday.com/news/local/govt-and-politics/justice-department-ends-obama-era-operation-choke-point-initiative-criticized/article_77e6f61a-ba9e-5f66-bc4f-f496cea9ad2d.html
Justice Department ends Obama-era 'Operation Choke Point' initiative criticized by Republicans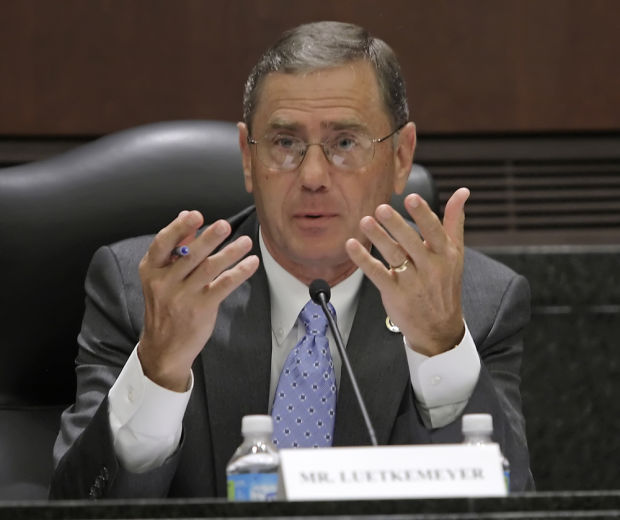 WASHINGTON • Attorney General Jeff Sessions' Justice Department has ended a controversial Obama-era program that many Republicans, including Rep. Blaine Luetkemeyer, said was a cover for going after industries that former President Barack Obama didn't like.
Operation Choke Point was a DOJ and bank regulator program Obama aimed at payday lending and at banks and other third-party processors providing services to industries that may pose a risk to the institutions' reputations. Democrats defended it as protecting consumers, Republicans portrayed it as a thinly veiled attempt to go after makers and sellers of firearms and ammunition, and other companies Obama didn't like.
Luetkemeyer, R-St. Elizabeth, and several other members of the House, including Financial Services Committee Chairman Jeb Hensarling, R-Texas, had written Sessions asking that the program be ended. Luetkemeyer said Friday he hoped that federal bank regulators would also end its actions related to Operation Choke Point.
Luetkemeyer, is sponsoring legislation, the Financial Institution Consumer Protection Act, that he said would prevent similar initiatives in future administrations. He chairs the Financial Services subcommittee on financial institutions and consumer credit.
"After years of fighting against the Obama Administration's Operation Choke Point initiative, I applaud President Trump's Department of Justice for ending this ill-advised program," Luetkemeyer said.
An assistant attorney general in the Obama Justice Department told the House Financial Services Committee in 2014 that "we are investigating specific, unlawful conduct based on evidence… and not entire industries."
But a report by Republicans on the committee found an FDIC-compiled list of "high-risk" industries that produce "questionable or fraudulent goods and services." The list included everything from pornography to Ponzi schemes, but it also included industries such as "firearms sales" and "ammunition sales" that raised red flags among conservatives.
This is the latest in a series of aggressive Trump administration and Republican congressional actions to peel back regulations – in finance, the enviroment and other areas – that have occurred over President Donald Trump's first seven months in office.
https://www.washingtonpost.com/news/volokh-conspiracy/wp/2014/05/24/operation-choke-point/?utm_term=.681c7c6a284e