Todd Shannon

"City Sentinel ~Oklahoma"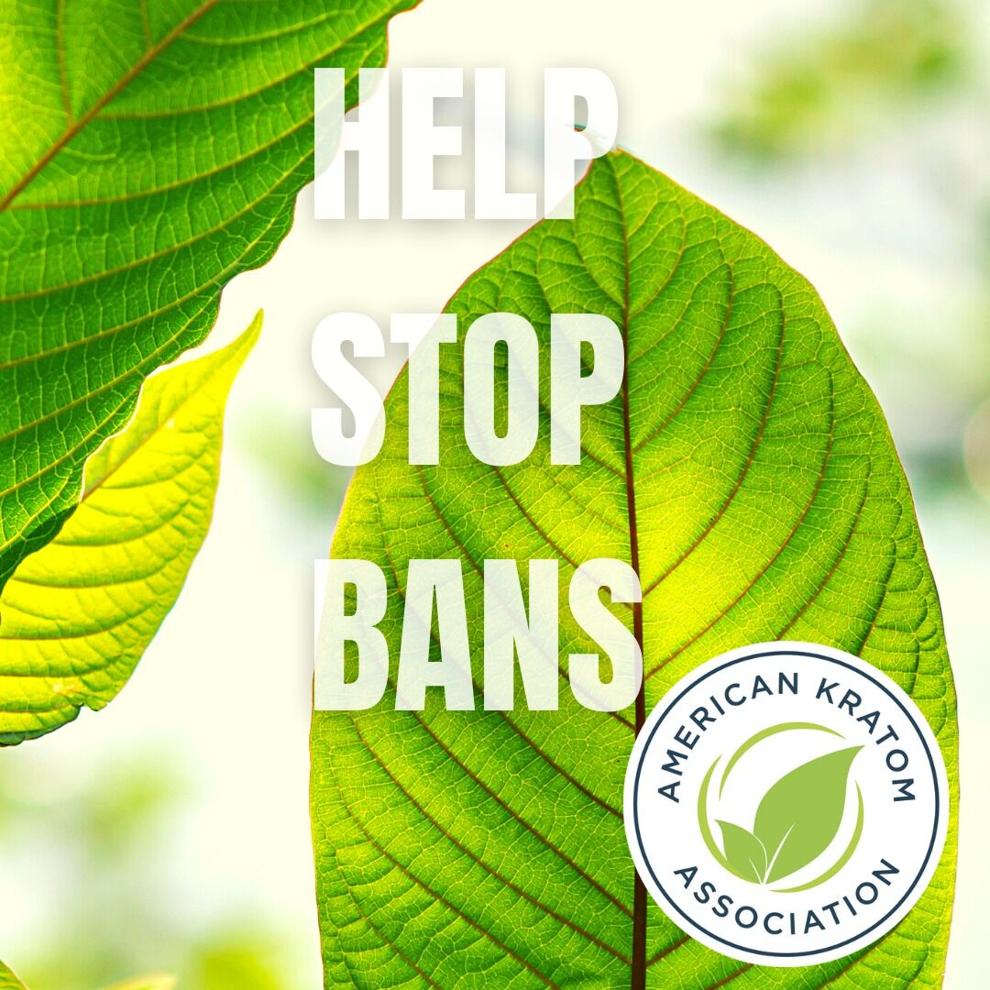 Millions of Americans, including many of U.S. military veterans, use Kratom products to treat chronic pain or as alternatives to energy drinks and coffee.
The American Kratom Association (AKA) is working to prevent criminalization and enact proactive legislation to protect the rights of Kratom Consumers and ensure they have access to safe products.
In a press release sent to The City Sentinel, Mac Haddow, a Senior Fellow on Public Policy for the American Kratom Association (AKA), said: "Kratom is a plant native to Southeast Asia that has been used for centuries to help people improve health and well-being, our goal is to educate all Americans with the truth about Kratom from potential consumers to regulators and everyone in between."
Concerns have emerged in the wake of an uptick of adulterated Kratom products containing dangerous ingredients such as synthetics and fentanyl concerns the AKA. The surge is why Haddow notes that consumer legislation is needed.
"Eleven states have already enacted Kratom consumer legislation." he said.
"And we call on all states to responsibly regulate Kratom products. Among new legislation, the Kratom Consumer Protections Act prohibits dealers from selling inferior products that are harmful to consumers.
The National Institute on Drug Abuse has funded more than $30 million in Kratom research studies, including several grants totaling $15 million at the University of Florida. Defenders of the product say there is a lot more to learn about Kratom.
Haddow further stated, "Research indicates Kratom can act as a pain reliever for acute and chronic pain and potentially even treat opioid withdrawal. AKA's core mission is to continue to provide the public with the latest scientific research on Kratom and to push for responsible legislation to protect the consumer through access to safe forms of Kratom."
Haddom concluded, "The American Kratom Association recognizes that every effort should be made to keep Kratom risks low and protect consumers from adulterated and contaminated Kratom products, with appropriate FDA consumer legislation we can maximize the potential for Kratom to be responsibly used for the improvement of health and well-being of individuals and public health in America."
Notes: The American Kratom Association (AKA) describes itself in promotional materials as "a consumer-based, non-profit organization focuses on setting the record straight about Kratom." The Association "gives a voice to those who are suffering by protecting their rights to possess and consume safe and natural Kratom. AKA represents millions of Americans, each with a unique story about the virtues of Kratom and its positive effects on their lives. For more information visit www.AmericanKratom.org or www.Kratomanswers.org or www.Protectkratom.org. Follow them on Twitter (@TheKratomAssn), Facebook (https:www.facebook.com/Amerricankratomassociation/) or Instagram (American_kratom_assoc).
https://www.city-sentinel.com/health/national-kratom-association-pressed-to-keep-access-safe-and-legal-for-american-consumers/article_8b8e5078-2fc6-11ee-b612-8f5dad77bc69.html