In Indonesian Borneo, where farmers have earned a living harvesting palm oil and rubber, kratom has become the new king of cash crops.
The psychoactive plant is a popular alternative drug in the United States, where an estimated 2 to 4 million people use it recreationally and to treat chronic pain and opioid dependence.
This high demand means kratom fetches Indonesian farmers a higher price than other commodities. As a result, many farmers who were scraping by harvesting latex from rubber trees and oil from palms have made the switch to kratom. Growers are exporting hundreds of tons of kratom each month, Bloomberg reports.
So while kratom — a legal plant drug with opioid properties — has been in the crosshairs of federal regulators in the US for years, now the booming business surrounding it has come under threat from Indonesian authorities.
Indonesian news outlets reported at the end of June that authorities are considering a ban on growing and exporting kratom. Nothing is set in stone yet, but the country's National Agency of Drug and Food Control has proposed a ban that would take effect in 2024, giving farmers time to transition to other crops.
This bit of Indonesian policy would be completely unremarkable for people in the US, if not for two factors: Most kratom in the US comes from Indonesia, and a major US kratom lobbying group is blaming the Food and Drug Administration for pushing Indonesia to ban kratom exports.
How Is the American Kratom Association Involved?
On June 25, C.M. "Mac" Haddow, the senior policy fellow for the American Kratom Association, sent out a fundraising message, urging kratom advocates to donate to keep kratom legal. In the message, he asserted that the FDA had convinced Indonesian authorities to ban kratom.
Specifically, Haddow tells Inverse that an Indonesian Health Ministry official told his association that the "top FDA official" had "encouraged the Minister of Health to help the United States by banning the exportation of kratom."
When reached for clarification, Haddow told Inverse he did not have the name of the Indonesian official.
Meanwhile, the FDA denies the American Kratom Association's allegation.
"The FDA has inquired to understand the current status of kratom under Indonesian law," a spokesperson tells Inverse. "However, the FDA has not advocated either formally or informally about a change in law in Indonesia or any other country relative to kratom."
The FDA did not answer Inverse's followup questions about its inquiries into Indonesian kratom law.
The Indonesian Health Ministry did not respond to Inverse's emailed questions.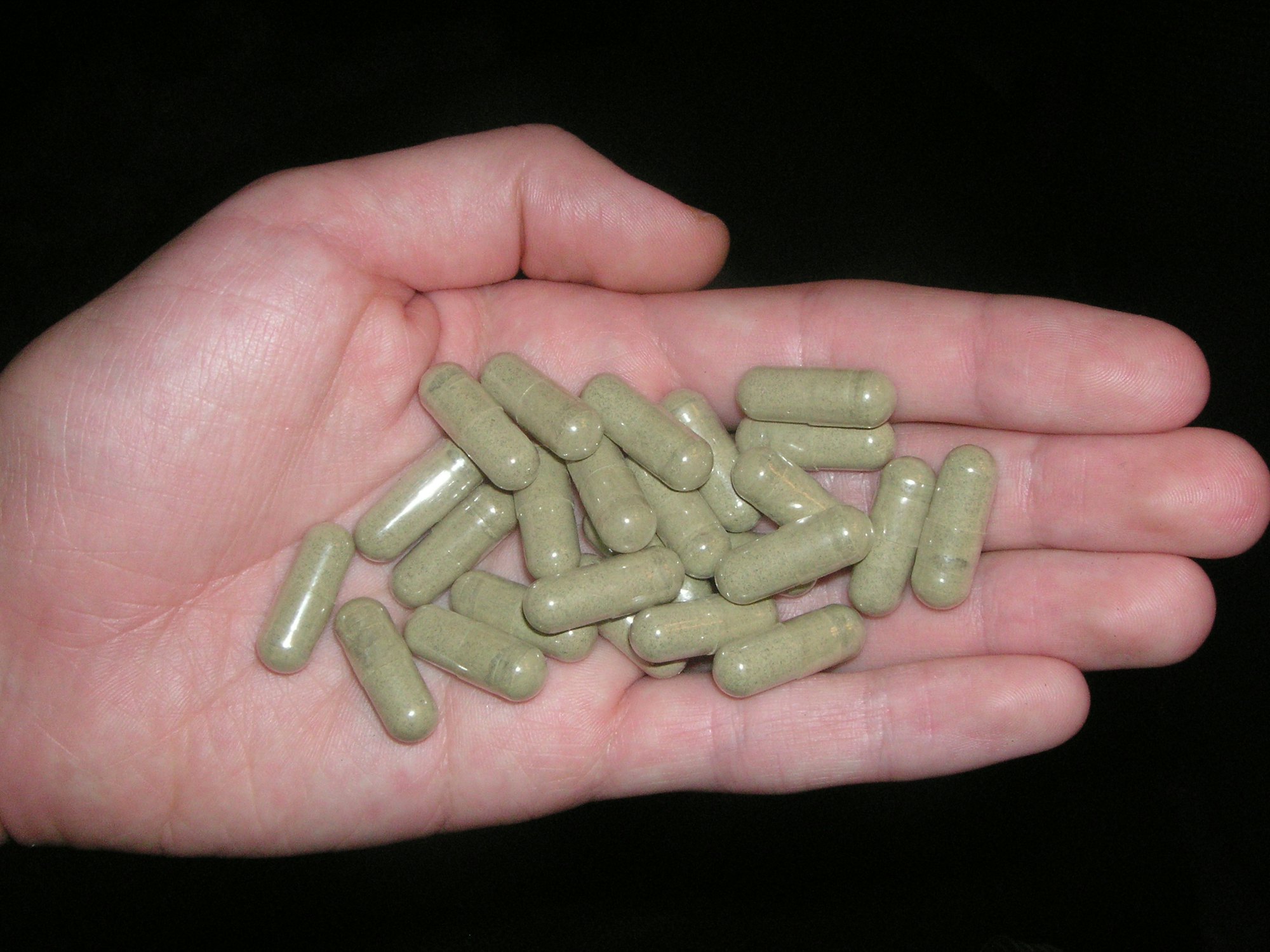 Indonesia Supports the Global Market for Kratom
Whatever the truth of that situation, the end of Indonesian kratom exporting would essentially spell the end of kratom in the US. The kratom (Mitragyna speciosa) tree, whose leaves are dried and processed into pills and bulk powder, only grows in certain tropical climates, and only produces its desirable alkaloids after a few years of growth. As a result, one of the plant's native ranges has become the cradle of a global market.
One of the world's main sources of kratom is in the West Kalimantan Province of Indonesia, specifically in the Kapuas Hulu Regency. It's home to numerous kratom plantations that are fertilized by the seasonal floods of the Kapuas River. While firm numbers are hard to come by, Bloomberg reported last year that most US kratom comes from Indonesia, and AFP reported in February of this year that 90 percent of West Kalimantan's kratom goes to the US.
Despite the booming market, there's not much local demand for kratom in Indonesia. Nearly 90 percent of Indonesians are Muslim, and while there is extensive discussion and significant disagreement over whether kratom is halal or haram — allowed under religious law, or not — the substance is legal for export in Indonesia but banned for local consumption. The market is almost exclusively fueled by US appetites for kratom.
In Bloomberg's 2018 report, the Indonesia Kratom Entrepreneurs Association reported that the kratom industry's hub of Pontianak, a city 350 miles west of Kapuas Hulu, exported around 400 tons of kratom a month in 2017.
A typical dose of kratom is anywhere from one to a few grams of leaf powder, which means that 400 tons of kratom a month equals about 100 to 300 million doses of kratom.
These numbers were hurt somewhat in 2018 after FDA reports of salmonella-contaminated kratom, but Pontianak remains a bustling hub, bringing in about $130 million a year, according to the AFP's report.
The benefits of kratom exporting extend to the workers in the community, too. "It's the best job in town," a farmworker told Bloomberg. She had left a rubber plantation to work on a kratom plantation, where pay was much higher. Farmers echoed this sentiment to AFP, saying that they enjoyed a considerably higher standard of living farming kratom than rubber or palm oil.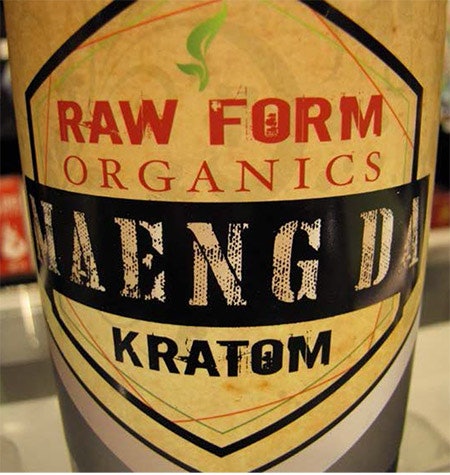 Why Does the FDA Take a Hard Line Against Kratom?
On the other side of the issue, the FDA has maintained a firm stance that kratom is not a safe or effective treatment for pain, opioid dependence, or any of the other health conditions its advocates say it treats. Amid a national opioid overdose crisis that claimed over 47,000 lives in 2017, the FDA's position is that another opioid drug on the market is dangerous.
Kratom advocates maintain that the alternative drug is not an opioid, but research has shown that even though kratom's action is not akin to opioids like fentanyl or morphine, it nonetheless does have opioid properties — some call it an "atypical opioid." For many kratom supporters, who see it as a positive alternative to prescription or illicit opioids, debating this distinction is less important than ensuring a safe supply for consumers.
Utah State Senator Curtis Bramble told Inverse that his recently passed law, the "Kratom Consumer Protection Act," aimed to address the issue of access for people who use kratom. "Up until I ran the legislation it was completely unregulated as an herbal remedy or nutritional supplement," he said.
Even as the debate over the health issues surrounding kratom may be largely happening in the US, the life cycle of the drug is global. Any action in Indonesia will echo across to the other side of the globe.
What's Next for Indonesia's Proposed Ban on Kratom Exports?
Haddow, the senior policy fellow for the American Kratom Association, says that when he and several other AKA representatives went to Indonesia in June, government officials they spoke to were not certain the order would be finalized. As an export, it's a growing commodity, so even if health officials and drug enforcement officials support the ban, it could face opposition from trade ministers.
This state of uncertainty is nothing new for the kratom community. The Drug Enforcement Administration proposed a ban on kratom in 2016, and even though it eventually backed off, the DEA and FDA have both kept the drug squarely in their sights.
"Theoretically, between now and five years from now, the supply of kratom would be severely limited out of Indonesia," says Haddow. "And that's where 95 percent of the world's kratom comes from."