Questions about
 kratom?
Find the latest
science-backed answers
"Findings point toward the potential of this drug in pain research as well as the need for further research on the pharmacology of kratom's constituents, their toxicity and potential value in the treatment of opioid use disorder."
NORA D. VOLKOW, M.D., DIRECTOR OF THE NATIONAL INSTITUTE ON DRUG ABUSE (NIDA) AT THE NATIONAL INSTITUTES OF HEALTH (NIH), JANUARY 2020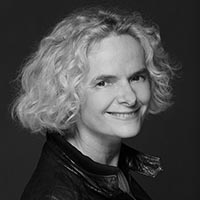 What is kratom?
Kratom (Mitragyna speciosa) is a plant used for hundreds of years in Asia that can boost energy, reduce anxiety and depression, or act as a natural painkiller. It has gained traction in the U.S. over the past 40+ years.
LEARN MORE
Kratom can provide sedative or stimulant effects, depending on how much is taken.
At lower doses, it can increase focus like a cup of coffee, combat fatigue or help with anxiety and depression.
At higher doses, it's a natural pain reliever, making it a safer alternative to opioids.
There are also early signs kratom might help with opioid withdrawal.
Why do people use kratom?
"We feel that this is a possible solution to the opioid epidemic, and it could come from nature."
HOW IS KRATOM CONSUMED?
Kratom is typically sold in the form of tea, powder, capsules, or in extracts. Historically, people would chew the leaves of the kratom tree.
What are the active compounds in kratom?
Kratom is in the same family as coffee. The two most active compounds in the kratom plant are alkaloids known as mitragynine and 7-hydroxymitragynine.
LEARN MORE
Both compounds interact with opioid receptors in the brain to produce stimulant and pain-relieving effects.
However, current research demonstrates kratom's alkaloids do not bind with opioid receptors in the same way that opioids do.
"This rapidly advancing science is explaining how kratom works, and why its pain relieving and other benefits occur with relatively low levels of abuse, dependence, and harmful decreases in respiration compared to opioids."
"Public health is better served by assuring continued access to kratom products by consumers and researchers."
What's the latest research?
In recent years federal agencies and health organizations, including the National Institutes of Health (NIH), have funded more scientific research to fully understand the potential benefits of kratom — and its chemical compounds — as well as its dose-dependent risks.
This growing body of research is showing promising results for the positive impacts kratom could provide, including in areas such as opioid use disorder treatment.
LEARN MORE
The National Institute on Drug Abuse (NIDA) has committed tens of millions of dollars to researching potential medicinal and therapeutic uses of kratom, including providing non-addictive pain relief, treating opioid and alcohol use disorders, and reducing anxiety and depression.
Several other agencies are also conducting research, including the Centers for Disease Control and Prevention (CDC), the Food and Drug Administration (FDA) and the World Health Organization (WHO).
What is the potential for abuse?
Scientific research on kratom is ongoing. Current data suggest a significantly lower potential for abuse compared with other powerful pain relievers.
"Given the current opioid crisis in the United States, there is an urgent need for therapeutics with unique and novel pharmacological mechanisms for opioid use disorders. Recent investigations into mitragynine, the major alkaloid found in Mitragyna speciosa (Kratom), have identified a novel approach to new therapeutic mechanisms that have not been previously explored."
What are the risks of kratom?
According to the National Institute on Drug Abuse (NIDA), fatal overdoses from kratom use alone appear to be extremely rare. Reports suggest polysubstance use — the use of multiple drugs — involving kratom can lead to more severe adverse effects, such as death and liver problems.
Is kratom addictive?
Reports of kratom addiction are low. Research suggests that some regular kratom users experience withdrawal symptoms, but these are short-term, manageable and rarely interfere with family, social and work activities. Plus, many kratom consumers say the plant actually helps them withdraw from dependent use of opioid drugs.
"There's interest in the community to test other products that may serve as harm reduction, for example the use of kratom that is sold as tea and contains a drug molecule that … could be utilized also for decreasing withdrawal and depression."
NORA D. VOLKOW, M.D., DIRECTOR OF THE NATIONAL INSTITUTE ON DRUG ABUSE (NIDA) AT THE NATIONAL INSTITUTES OF HEALTH (NIH), MAY 2022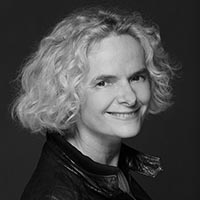 Is kratom a controlled substance?
Timeline of agency action on kratom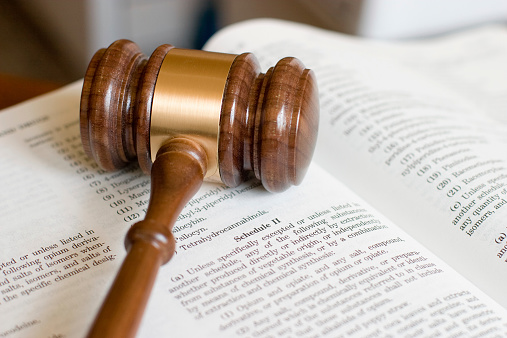 2016
At the recommendation of the Food and Drug Administration (FDA), the Drug Enforcement Administration (DEA) publishes a notice of intent to temporarily schedule kratom under the CSA. Less than two months later, the DEA rescinds its noticeafter receiving numerous public comments and a bipartisan letter from lawmakers.
"There is a significant risk of immediate adverse public health consequences for potentially millions of users if kratom or its components are included in Schedule I."
What are the benefits of kratom regulation?
With no standardized regulations in most states and at the federal level, kratom consumers currently have no protection from bad actors selling adulterated kratom products. Unregulated products can contain dangerous drugs or be mixed with other compounds and contaminants.
Legal regulation provides a safe supply of the substance that must meet strict government standards as well as important safeguards such as age restrictions and ID checks.
"We advocate for the FDA to regulate kratom, which would require testing for impurities and maintaining safe levels of the active chemicals. Otherwise, unregulated products run the risk of unsafe additives and dosing problems."
Why would banning kratom be harmful?
Banning kratom possession would criminalize consumers, seriously impede research, and endanger the lives of kratom consumers who rely on the product for pain relief or to help manage opioid withdrawal symptoms.
Furthermore, criminalizing kratom use and possession would turn what should be a public health issue into a criminal justice problem that disproportionately impacts low-income and minority groups and misuses police resources.
"Public health is better served by assuring continued access to kratom products by consumers and researchers."
No states have banned kratom since HHS rescinded its recommendation to schedule it.
What is the Kratom Consumer Protection Act?
The bill standardizes good practices of kratom production and labeling, bans adulteration, and limits artificially elevating the amount of mitragynine and 7-hydroxymitragynine in the product. A federal bill is expected to be introduced this year.
LEARN MORE
How are states regulating kratom?
Numerous states have enacted their own regulations, and more than 12 legislatures are considering the Kratom Consumer Protection Act (KCPA) this year, including bills in three states that would reverse current bans.
STATE ACTION
Seven states passed KCPA: Arizona, Colorado, Georgia, Nevada, Oklahoma, Oregon, and Utah.
Six states banned kratom: Alabama, Arkansas, Indiana, Rhode Island, Vermont, and Wisconsin. However, three of those states – Rhode Island, Vermont and Wisconsin – are currently considering legislation to overturn the ban.